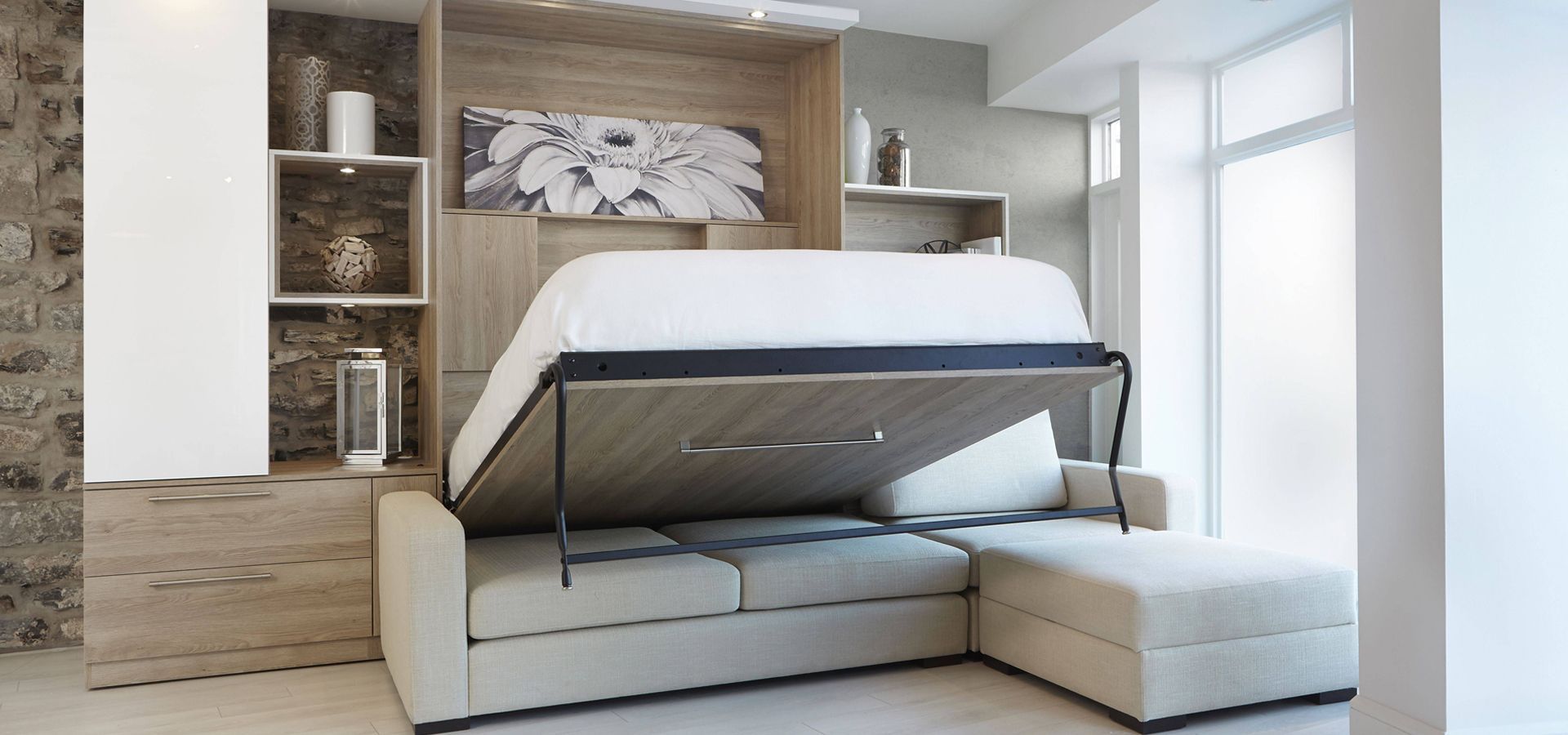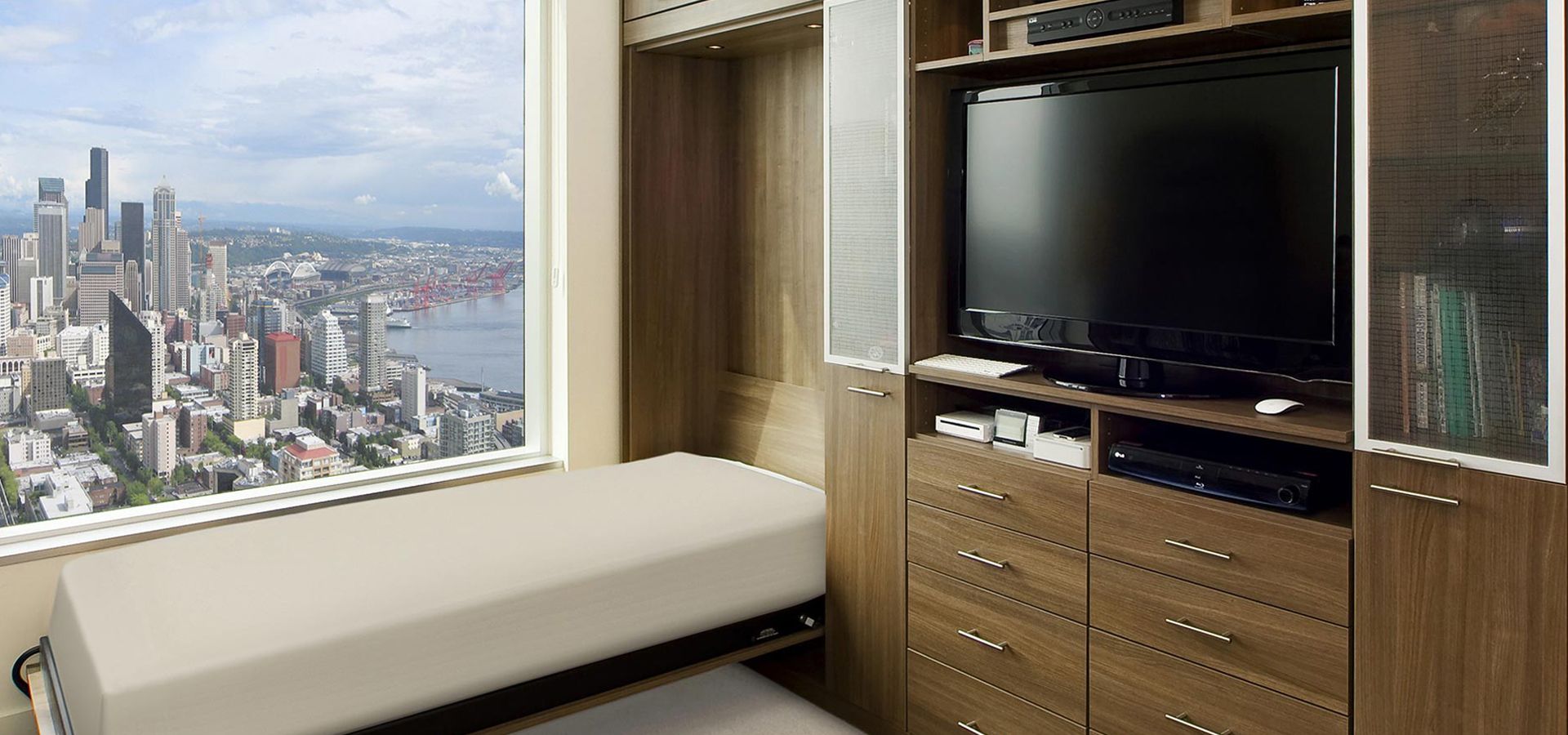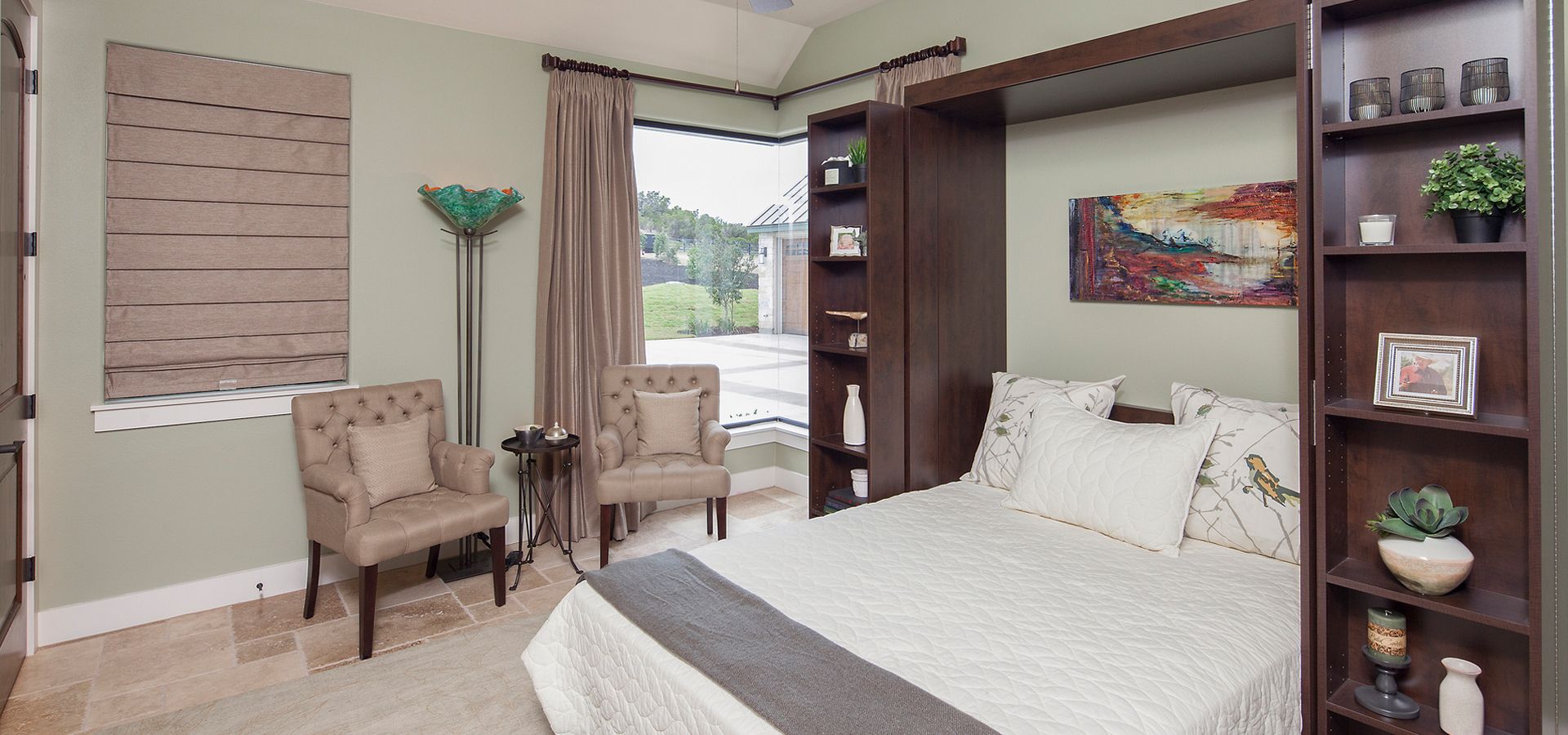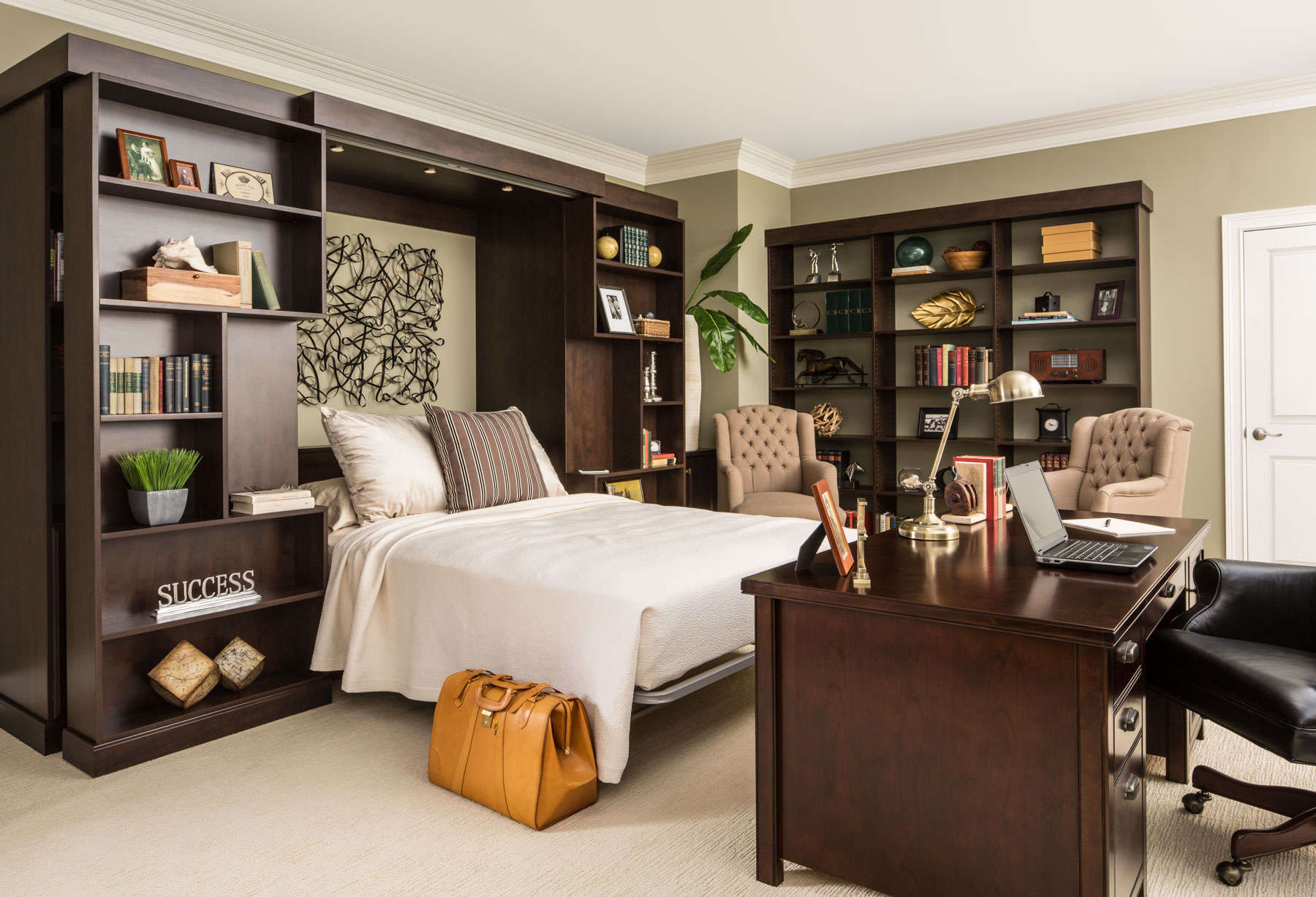 The number one name in
Murphy beds In Los Angeles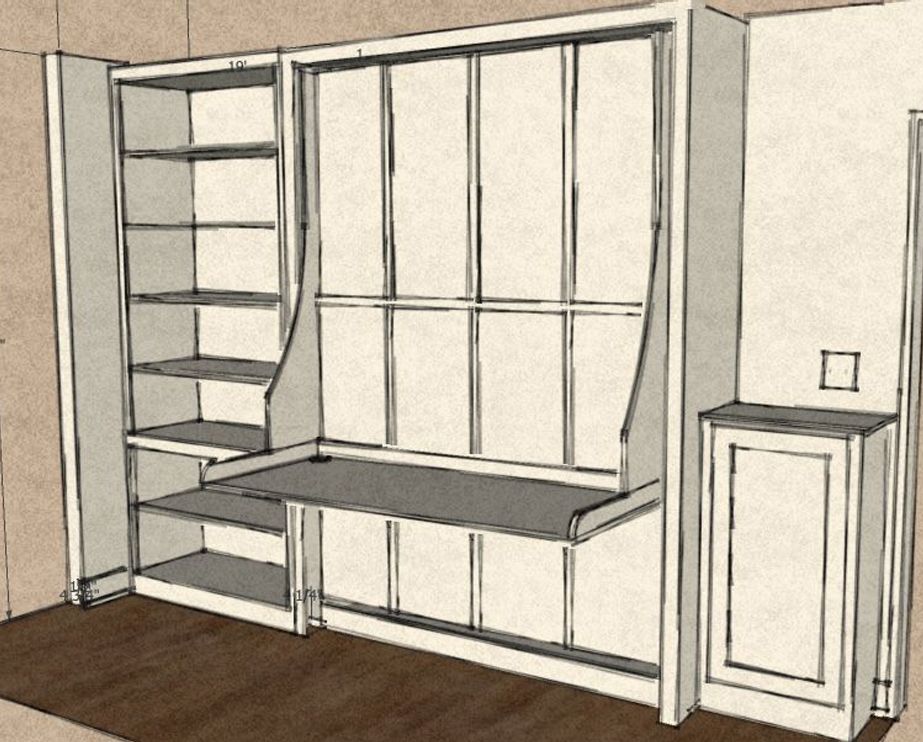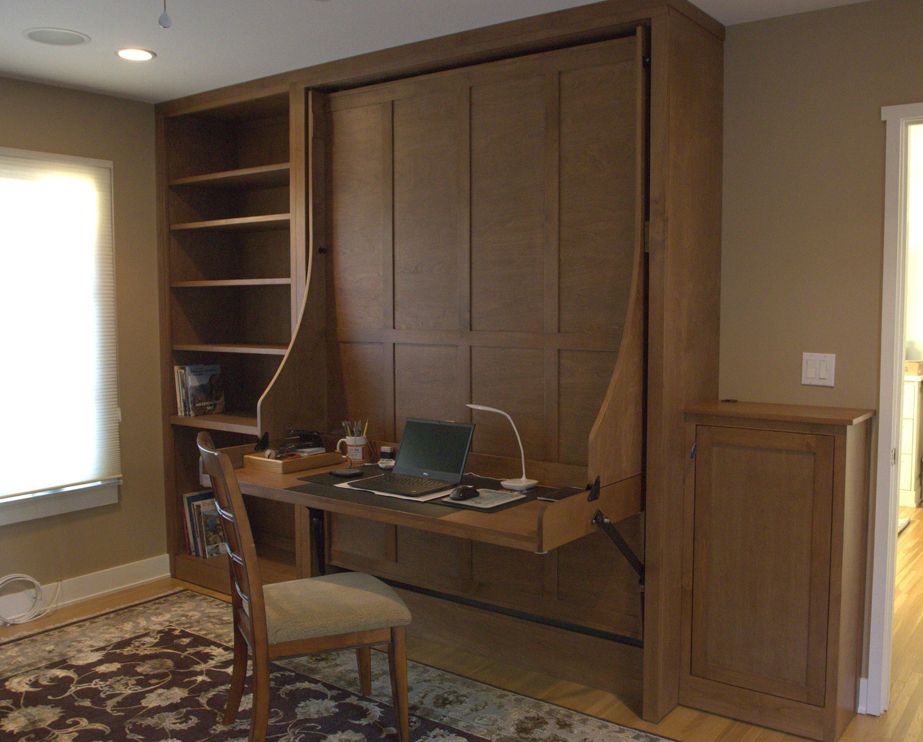 Design
Everything starts with an idea. We have a conversation to generate a hand drawing that fits the design of your dreams.
Build
With computer-generated 3D drawings, your design comes to life. We use these drawings when we sit down with our local builder to make sure what you see is what you get. Always using high quality materials, American plywood and solid wood.
Install
The designer you work with from the beginning is there on the installation day to make sure your new Murphy Bed fits like a glove.
Stylish Murphy Bed Designs
in Los Angeles
Wall beds from award-winning designer
Murphy Beds of Los Angeles, a subsidiary of U.F.M. Designs, is an award-winning designer with more than 20 years of experience creating stylish Murphy beds. We only use high-end materials to design our beds. Our company creates long-lasting, customized wall beds that our clients will love for generations. That's why we offer a lifetime guarantee.
Quality is the most important thing for us! We want to construct your dream Murphy or custom cabinet bed – for quality, that will last a lifetime. Our skilled craftsmen will collaborate with you to bring your vision to life. Don't like a specific color of our beds or cabinets? We'll create custom colors or match the specific color scheme you have in mind.
Maximize your Los Angeles County home
with a space saving wall bed
With the cost of rent or homeownership in Los Angeles County, it is no wonder people now live in smaller spaces. This makes space-saving wall beds a more desirable option for homeowners in the Pacific Palisades, Santa Monica, Torrance, Long Beach, San Pedro, Carson, and everywhere else in between. Murphy beds maximize the amount of space in your home and increase your property value.
Designing and creating your own stylish Murphy bed is simple. First, set up an appointment to view our showroom. In this first meeting, we discuss pricing and style options. Then we sketch what you have in mind and see how we can make it into a reality. Once you're ready to bring your dream wall bed to life, we come to your home to take measurements and assess for installment. Finally, we deliver your bed and install it for you.
Murphy Beds of Los Angeles puts the needs of our clients first. We promise to always be friendly, upfront, and honest. If an extra cost comes up that differs from the original estimate, we stay true to the originally agreed-upon price. With our craftsmanship, we aim to build our clients high-quality furniture that you can pass on from generation to generation. Therefore, we even offer a lifetime guarantee. Give us a call today to get started.
Only very high end materials used
20+ years experience
We place a premium on quality
Award winning furniture designer
Operated Areas
Los Angeles
Downtown LA
Santa Monica
Venice Beach
Manhattan Beach
Newport Beach
Culver City